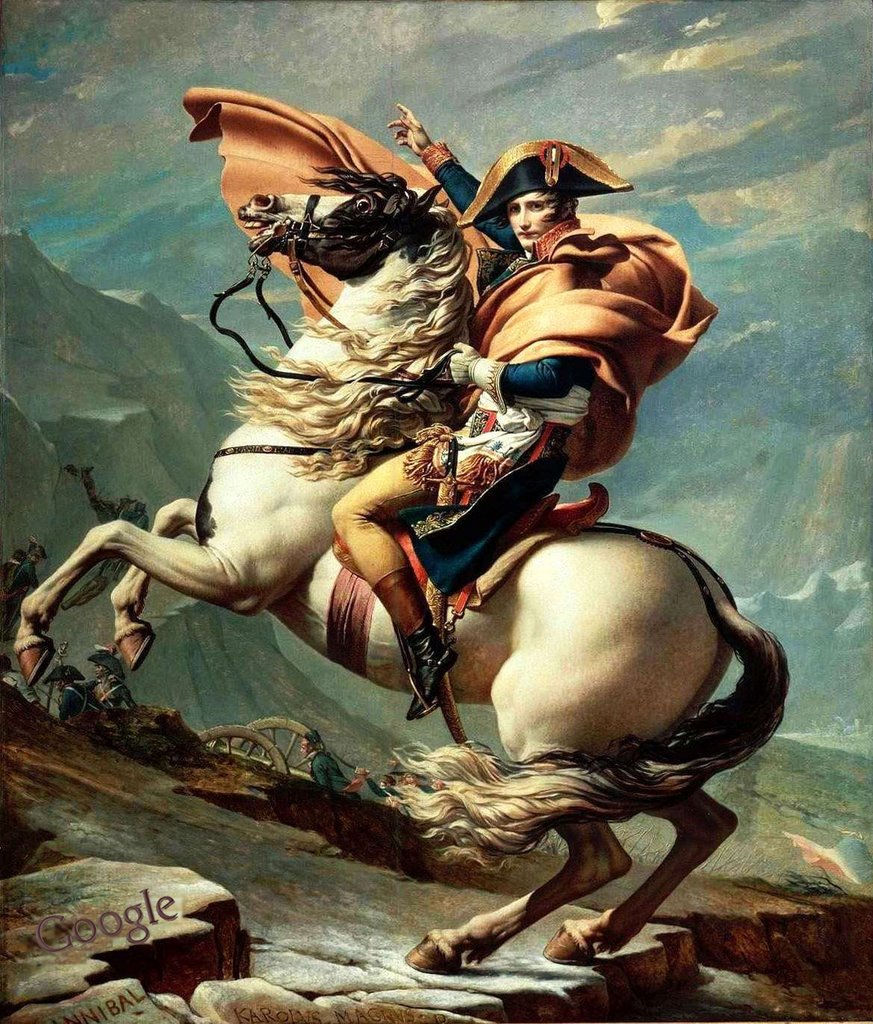 Our debate topic at UNCA for World Civilization (since 1500) was this:
Napoleon Bonaparte was a great general.
Some of us had to take the yes side; others the no. I selected the no. No matter what side you took, you had to defend it with evidence and passion. And this is what I submitted in writing before having to defend the position in class. Keep in mind Kade and I saw the Triumphal Archin Moscow in 2007. Built to commemorate the Russian victory over Napoleon in the Patriotic War of 1812, the arch was originally constructed in the area where Napoleon's forces left the city. Napoleon's only big military defeat came in 1812 to the hands of the Russia Empire and Czar Alexander I, who pulled a huge Machiavelli

maneuver

on the French general.
Napoleon was a legendary general who ultimately combined the power of the central state- himself as emperor - with a massive army made up of battle-hardened, loyal troops. Napoleon was a uniquely gifted, charismatic leader who employed a vast array of creative tactics and the brilliant strategies on the battlefield, enabling him to rack up an impressive number of victories while expanding France's empire. In the end, though, Napoleon's hubris and ego got the best of him. He launched an assault on the world's largest country: Russia. Factors Napoleon depended on in the past (e.g. being able to feed his troops, maintaining good logistics, etc.) failed him. And, Czar Alexander I out-maneuvered the "god of war," beating him at his own game. Russia's vast size, and its most trusted ally, winter, contributed greatly to Napoleon's demise. Napoleon lost the majority of his troops and even abandoned them so he could return hastily to Paris to defend his position as emperor. A great general does not do that; a "little corporal" does.
-
Allen Espy
To see Napoleon's secret coded Kremlin letter that's now for sake, click
here
.
What does all this have to do with our Fourth of July celebrations? In the late 19th century, the great Russian composer Tchaikovsky was asked to write a "piece" commemorating the Patriotic War of 1812. Tchaikovsky's 1812 Overture was later co-opted by the United States for use in its Independence Day festivities. Tune into the major networks tonight and listen to the overture as fireworks light up the sky.
This is at the Kazansky Cathedral in St. Petersburg, Russia, easily one of the world's most beautiful cities.
Boston!!!
Khan Academy Lesson on the disastrous invasion of Russia by Napoleonic forces.